Environmental Compatibility of Cosmetic Products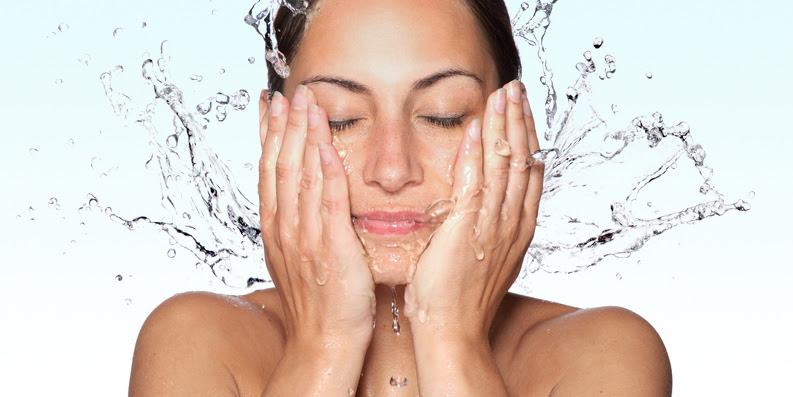 Spotlight
Many cosmetic products are washed off with water either directly, such as shampoo and shower gel, or after a while, such as hair gel and sun lotion. The cosmetic ingredients of these products can end up in wastewater. Most of these substances are removed in sewage treatment plants. However, some are not completely filtered out or can find their way directly into water – such as substances from a sun cream.
Which regulations apply?
EC Cosmetic Products Regulation: The assessment of the environmental safety of cosmetic ingredients is ensured by applying the REACH regulation1
European chemicals legislation: With regard to environmental compatibility, cosmetic ingredients are subject to the strict requirements of the REACH regulation for the registration, evaluation, authorisation and restriction of chemicals
German regulations on detergents and cleansing agents (Wasch- und Reinigungsmittelgesetz, WRMG): anionic and nonionic surfactants, which may be contained in cosmetic products for cleaning, must be at least 80 percent biodegradable
What are the concerns?
Cosmetics contain substances that may have undesirable effects on the environment, such as UV filters
Some cosmetic ingredients, such as microplastics, are not readily biodegradable and may therefore accumulate in the environment
Cosmetic products contain substances whose effects on the environment have not been adequately investigated
What are the approaches to solve the problem?
Evaluation of the environmental behaviour of water-soluble ingredients in cosmetic products on the basis of scientific data, such as ecotoxicological data, degradation data or data on exposure

This assessment is also possible for water-soluble synthetic polymers

According to the current state of knowledge, dissolved synthetic polymers hardly contribute to the pollution of the oceans; they are mostly degraded or filtered out in sewage treatment plants

Reduction of microplastic particles2 in cosmetic products that are washed off with water

Microplastic particles in cosmetic products with the functions of peeling and cleansing have already been completely replaced by alternatives such as walnut shells
1From the recitals of the EC Cosmetic Products Regulation: "The environmental concerns that substances used in cosmetic products may raise are considered through the application of Regulation (EC) No 1907/2006 of the European Parliament and of the Council of 18 December 2006 concerning the Registration, Evaluation, Authorisation and Restriction of Chemicals (REACH) and establishing a European Chemicals Agency, which enables the assessment of environmental safety in a cross-sectoral manner."
2More Information on microplastics can be found in the section "Microplastics"