Fragrances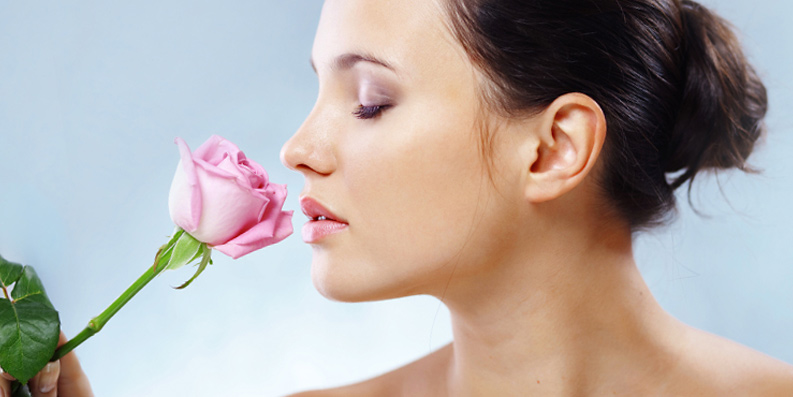 Spotlight: Fragrances in cosmetic products are critically debated because they can cause allergies.
What are the functions of fragrances in cosmetics?
They convey a pleasant odour impression
They cover undesired inherent odours of other substances
Where do fragrances in cosmetics come from?
Natural origin or synthetic production
What are the concerns?
Fragrances and their mixtures can result in hypersensitivity reactions
Asthmatic and sensitive persons can have health problems caused by fragrances, such as those used in room scents or spread through excessive perfuming
How can allergic persons inform themselves?
Fragrance mixtures in cosmetic products are identified with the designation "Perfume"
Since 2003: 26 fragrances are displayed individually when used in cosmetics

Background: allergic reactions occur more frequently than for other substances
Labelling only when exceeding certain values in the product (e.g., in shampoo more than 0.01%; in lotions, make-up or sunscreen products more than 0.001%).
Which fragrance mixtures are particularly relevant?
In medical examinations, two so-called fragrance mixes are frequently tested

Fragrance mix I: amyl cinnamal, Evernia prunastri, eugenol, geraniol, hydroxycitronellal, isoeugenol, cinnamal and cinnamyl alcohol
Fragrance mix II: citral, citronellol, coumarin, farnesol and hexyl cinnamal

What makes sense in the event of a positive test result for one of the fragrance mixes: more detailed testing of the individual substances to be able to clearly delimit the causes of an allergic reaction.